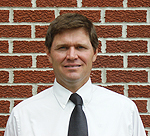 Meet Brad Staley, Owner of Staley Real Estate. Brad is a Certified General Real Estate Property Appraiser, Broker, and Farm Manager. He handles all real estate appraisal in a 28 county radius, as well as residential, commercial and farm real estate sales for Staley Real Estate. On the road or in the office, Brad is on top of the real estate transactions taking place across north central Iowa. He is a lifelong resident of Hampton, Iowa with a strong agricultural background. 

Brad is a graduate of Iowa State University and is an active member of the community. Rotary, Franklin County Development Board, Hampton Area Chamber of Commerce, Future Farmers of America and 4-H all benefit from Brad's expertise, experience, and enthusiasm. He also volunteers his time and efforts planting trees and developing a wildlife habitat for pheasants and deer in the area. Brad enjoys playing softball, basketball, attending ISU sporting events and being with his two grown children, two grandsons, and friends.
---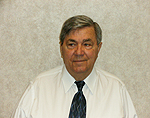 Meet Jerry Staley, Jerry's area of expertise is farm management. He is a lifelong resident of Hampton, Iowa with deep agricultural roots. This rich agricultural heritage benefits all clients. Plus, Jerry's strong people skills make him a great person to know in the area. 

He is a graduate of Iowa State University and a loyal ISU sports fan. Jerry is active in the ISU Alumni Association. He also keeps busy with his six grandchildren and seven great-grandchildren. He takes special pride in teaching them all how to fish and in attending their activities.
---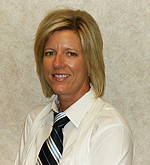 Meet Susan Staley, Owner, Sales Associate and Office Manager for Staley Real Estate. Susan specializes in residential properties and acreages. Whether you're looking to move to town or the country, let Susan help you find that special property that's just for you.

She is a lifelong resident of Hampton, Iowa and grew up on a local dairy farm. Today, she is active in her community and the Heart of Iowa Board of Realtors. She enjoys playing golf, biking, running, being outdoors, going to ISU sporting events and spending time with her family, two grandsons and friends.
---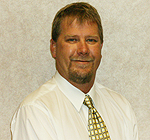 Meet Kurt Thielen, Sales Associate for Staley Real Estate. Kurt is a life long resident of the Latimer area graduating from CAL Community School District in l982. As a former business owner, Kurt enjoys working with people. Kurt joined Staley Real Estate in October 2002 and has been off and running meeting clients needs in the residential, commercial and agricultural real estate business ever since. Kurt specializes in helping people find financing to purchase their home or business.

Kurt enjoys going to the races, golfing and traveling with his family. His wife, Roxann works in Latimer, with one grown daughter and one daughter at CAL Community School District.
---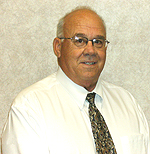 Meet Kent Brown, Office Assistant with Staley Real Estate. Kent is a life long resident of Hampton/Franklin County area and has worn many hats. A graduate of Iowa State University with a BS in Animal Science, Kent has worked in the agricultural and livestock field for most of his life. He was a Managing Director/Sales Customer Service for International Boar Semen in Eldora, IA., and worked for the American Angus Association as a Field Representative along with operating a diversified grain and farming operation specializing in production and marketing of purebred swine and beef cattle. Upon leaving the agricultural field he got his real estate license in the spring of 2002 and started working with Staley Real Estate. 

Kent is a office assistant with emphasis on customer service and satisfaction. He has the knowledge to work in the residential or the agricultural area of the Real Estate business. His leadership roles in the community extend to the Chairman-Board of Trustees at the Hampton United Methodist Church and 4-H roles. In his spare time Kent likes to golf, woodwork, attend ISU wrestling and football events in addition to spending time with his three sons and five grandchildren.
---
Whether you're listing, buying or just looking for a residential home, a family farm, an acreage, building lot or piece of commercial real estate --
Contact Staley Real Estate!